(ISC)2 Sydney Chapter welcomes all our members and guests to our 2nd-anniversary event. We have planned two very intriguing topics for discussion presented by two dynamic speakers.
Topic 1
Title - Cyber Security – insights from the ASX100 Cyber Health Check Survey
David Owen will provide a selection of insights from the recent ASX100 Cyber Health Check Survey, in addition to perspectives on current threat trends from Deloitte's work across a wide range of Australian clients.
Speaker Profile: David Owen is a Partner in Deloitte's Cyber & Privacy practice. David has over 15 years' experience in cyber security, including 5 years leading cyber security for MBDA UK, the largest designer and manufacturer of guided missiles to the UK's army, navy and air forces. David is a keen cyclist and secretly wears tight Lycra to 'support groups' at the weekend.
Topic 2
Title - AWS Cloud Security Concepts
Zoheb Ainapore will talk about his practical experience working with AWS. He will explain various security concepts of security using AWS components, such as access management, encryption at-rest and in-transit, network segregation, malware protection etc.
Speaker Profile: Zoheb Ainapore is a Senior Security Advisor with Hivint, Sydney where he provides a broad range of information security advisory services, covering strategy, governance, risk, architecture and compliance, helping clients by drawing on over 15 years of ICT industry and security experience gained in Australia, Middle East and South Asia. With a Bachelor's degree in Computer Applications and numerous certifications including the Cisco Certified Internetwork Expert (CCIE) and other vendor specific certifications. Zoheb is a guest lecturer at the University of New South Wales (UNSW) and actively participates within the Sydney information security community.
We will be announcing our Chapter election results during this event !!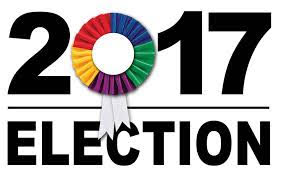 Registrations open at 05:15pm. Seats are limited. Please RSVP by August 24 2017.
Networking and refreshments will follow the presentations. 
Thank you to our event sponsor:
We hope you can join in our celebrations !!!